Last week, we celebrated several lesser-known African-American figures who have been pioneers, working through the channels of academia in some way. Today, we continue our celebration of Black History Month, shining the light on these lesser-known, but famous founders that have made a lasting impression on society as we know it.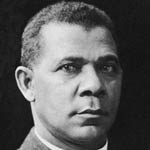 Booker T. Washington: Probably the most famous black educator ever, Washington founded the teachers' college Tuskegee Institute for blacks in 1881 in Alabama, and was famous for teaching African-Americans to help themselves through education and hard work. He believed that if African Americans worked hard and obtained financial independence and cultural advancement, they would eventually win acceptance and respect from the white community.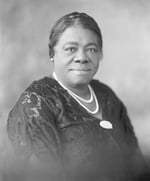 Mary McLeod Bethune: This woman who believed blacks' greatest hope for the future lay with young black women founded a school for African-Americans in Florida and served on President Franklin D. Roosevelt's cabinet as an advisor about black issues. She used the power of education, political activism, and civil service to achieve racial and gender equality throughout the U.S. and the world. The first person in her family born free and the first person in her family afforded a formal education, Bethune emerged from abject poverty and oppression of the Reconstruction South to achieve greatness.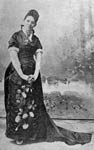 Hallie Quinn Brown: A lifelong educator and women's rights advocate, Hallie Quinn Brown founded a scholarship for women's education in the 1880s, helping inject women into academia. In her era, she was recognized as one of the greatest elocutionists across two continents, Europe, and America. Though she rarely appears in history books, Brown's legacy can be found in today's speech-language pathologists and spoken word artists. She lectured widely on the cause of temperance, women's suffrage, and civil rights. We honor Hallie Quinn Brown as an ancestor for demonstrating the power of language and Black women's voices.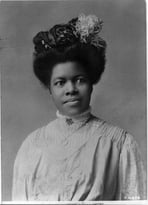 Nannie Helen Burroughs: Known for her famous speech entitled "How the Sisters Are Hindered from Helping," Burroughs founded the National Training School for Women and Girls in 1909. Unlike most of her contemporaries, Burroughs believed that industrial and classical education were compatible. She also became an early advocate of African American history, requiring each of her students to pass that course before graduation. Burroughs was also an early and ardent supporter of Dr. Martin Luther King, Jr. and the civil rights movement.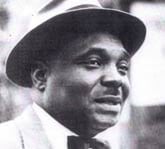 Esau Jenkins: Jenkins realized the need for a systemic approach to adult education. He and several other local families on John's Island established the first citizenship school in 1948, where notable individuals including Dr. Martin Luther King, Jr. and others participated in workshops. The school was so effective that it served as the model for other citizenship schools established throughout the South to provide adult education, basic literacy, and political education, resulting in thousands becoming registered voters.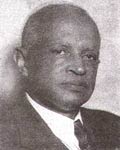 James Edward Shepard: By 1910, Shepard was one of the wealthiest and most successful African American businessmen in the United States. He believed deeply in education and lamented the relatively small number of colleges for African Americans in his state. When he received a section of land on the edge of Durham, Shepard created the National Religious Training School. The school served as an institution "for the colored race" and initially held classes for ministers and teachers.